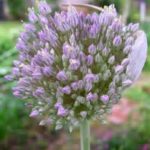 Caswell County Community Arboretum
In 2004 the Caswell Horticulture Club and the Caswell County Commissioners began work on the Caswell Community Arboretum, a park where tree and plants are grown for exhibition and study. Located on county property in the Yanceyville National Historic District, behind the storied Caswell County Courthouse, the project has reclaimed unused county Property and created a place of beauty for Caswell County residents and visitors. Designed by OBS Landscape Architects of Raleigh, with input by a local committee, the arboretum is two acres of diverse native plantings that emphasizes wildlife sustainability. A ½-mile paved trail guides visitors by the Poteat School House, an old one-room school that was relocated and restored, and the old Caswell County Jail. The trail meanders through the arboretum's feature gardens; a butterfly garden, an evergreen garden, and a young pine grove. There are benches placed throughout, and a rustic shelter was completed in June 2009. For information contact: Project Director, Yancey Smith at 336-234-7375 (ymsmith@mebtell.net), Caswell County Government Offices at 336-694-4193, or the Town of Yanceyville at 336-694-5431.


The Caswell Horticulture Club would like to thank all those who generously supported the development of the Caswell Community Arboretum with their time and finances.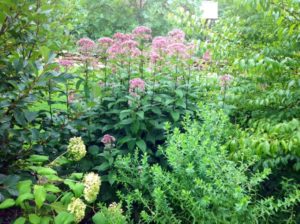 "What does he plant who plants a tree? 
He plants in sap and leaf and wood, 
In love of home and loyalty 
And far-cast the thought of civic good— 
His blessing on the neighborhood 
Who in the hollow of His hand 
Holds all the growth of all our land 
A nations's growth from sea to sea 
Stirs in his heart who plants a tree."

From "The Heart of a Tree"
by Henry Cuyler Bunner (1855-1896)