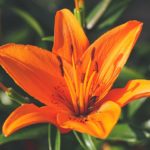 The Gardens and Arboretum of Caswell County
Enjoy a tour of the gardens all located in the Historic District of Yanceyville within walking distance of the 1861 Courthouse. Begin at the Square in front, stroll among the monuments and the statue that honor Caswell's military serving in war. On the east of the Courthouse lawn is the Memorial Garden, a formal garden accessed by a Memorial Walk with an armillary as the focal point. On the west, walk along the Veteran's Walk to the Courtyard Garden, highlighted with roses and a mill stone from the former Long's Mill in Caswell County. The Caswell Community Arboretum, a park for the purpose of exhibiting and studying trees and shrubs, was begun in 2004. Behind the Courthouse, it can be accessed by going downstairs beside the Agriculture Center from the Courtyard Garden, or by driving behind the Courthouse. A trail meanders through two acres of native trees, shrubs and wildflowers, a butterfly garden, and around the Old Poteat School, a one room school house, and the Old Jail. The ½ mile hard-surfaced trail provides a moderate workout.
In 1997, all the gardens were made possible by the Caswell Horticulture Club, Caswell County and many, many others who donated their finances, time, and labor. Take note of the people who have helped build these gardens – their presence is apparent throughout.
C & J Utilities
Caswell 21st Century Corporation
Dan River Region Foundation
Lowes Home Improvement
NC Grassroots
OBS Landscape Architects
The Richard J. Reynolds III and Marie M. Reynolds Foundation
Urban & Community Forestry Grant
Vulcan Construction Supply, Shelton Quarry
John Swann and Shelly Swann
Linda White Vaughn
Pat Ewalt
Yancey Smith
Steve Thompson
Margaret Upchurch Family
Jane Lyday
Town of Yanceyville and State of NC
Caswell Council for the Arts
Caswell County NC
Caswell County Businesses
Caswell County Civic Organizations
Caswell Horticulture Club